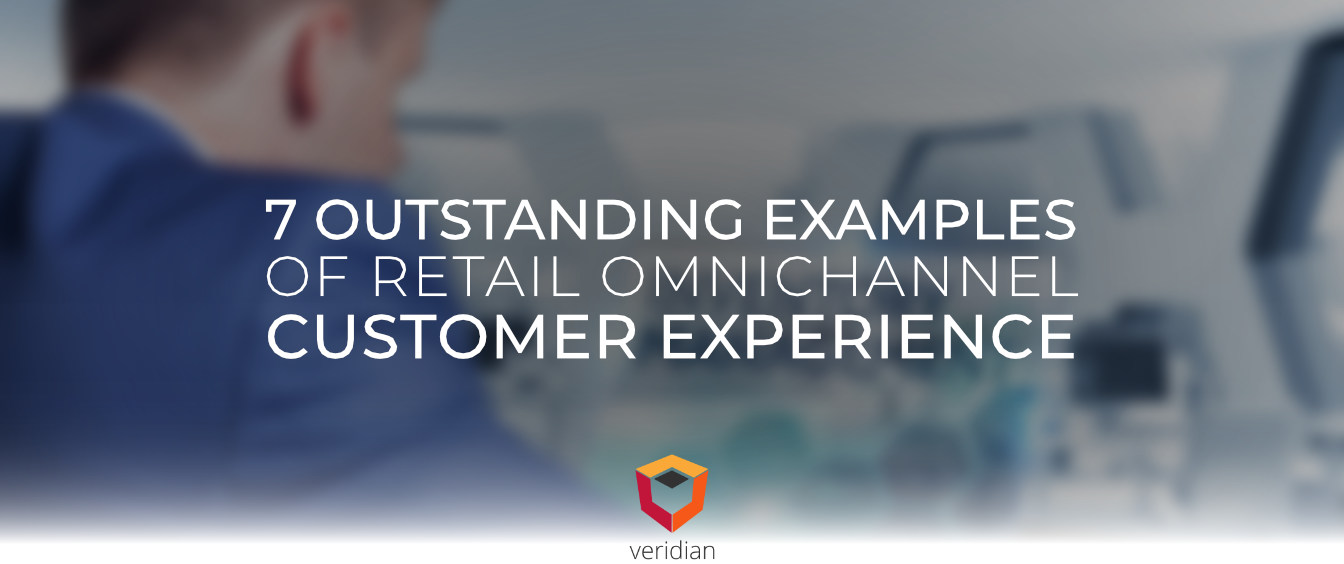 7 Outstanding Examples of Retail Omnichannel Customer Experience
A retail omnichannel customer experience relies on a seamless, connected supply chain. Customers should have the ability to shop through every channel, even at the same time, and select any possible shipping solution, like ship to store, to home, to another location, or split the ordered items using different shipping options. To ensure survival, warehouse managers need to understand the current adoption rates of omnichannel, its prerequisite needs, and how it benefits customer experiences.
The Problem: Most Companies Lack Systems for a Retail Omnichannel Customer Experience
Creating a seamless retail omnichannel customer experience is great, but most retailers struggle in doing so. According to Dan O'Shea of Retail Dive, only 8% of retailers believe they have mastered omnichannel, and 12% believe they have the right technology to create a true retail omnichannel customer experience. In other words, approximately 90% of retailers lack the technology infrastructure to push customer service levels higher in an omnichannel supply chain.
The Solution: Retail Omnichannel Customer Experiences Benefit From Integration
Consider the supply chain pressures of developing and maintaining an omnichannel sales strategy: consumers look for products online, add them to carts, decide to see the product in person in a brick-and-mortar location, opt for a different product, pay for the item, pick it up in the store, and order a few other products to be shipped home.
Although this sounds like a complicated process, it is a reality in the omnichannel world. Consumers can make the process much more complicated, using mobile devices to pay for purchases at a physical register, taking advantage of digital coupons, and using kiosks to completely avoid the hassle of person-to-person interactions. Thus, consumers prefer retailers that offer omnichannel experiences, which require a high degree of integration between all systems.
While 87% of retailers are working to develop omnichannel supply chain strategies, 19% of retailers are struggling with it, and are turning to the industry's leading brands for help.
The Reward: Consider These Top Brands and How Their Use of Technology Boosts Customer Experiences
Figuring out how to develop an omnichannel supply chain sounds as simple as offering a mobile app and mobile payment preferences, but it is actually much more complex than that. As explained by Aaron Agius via Hubspot, internet-connected devices that are included at any stage of the shopping experience are part of an omnichannel sales strategy. Gathering data from consumer devices and behaviors allows for the customization of each experience, to give customers exactly what they want.
Examples of brands leading the charge in superior retail omnichannel customer experiences include:
Starbucks, allowing customers to order, pay, track purchases, collect points, and update profiles both through devices and in-store interactions.
Disney, giving travelers the tools to plan an entire trip online, pay for meals using their app, gain access to guest hotels, and even store photos on the cloud.
Neiman Marcus, utilizing data to create an immersive, tailored experience for each customer.
Glade, using the Museum of Feelings to connect emotions to scents and drive sales, reports
Timberland, merging physical and digital worlds through near-field communication (NFC) tags, saving time and offering convenience to customers.
Crate & Barrel, giving customers the ability to scan product barcodes, review product details, search for items, create wish lists, and more.
Chipotle, giving customers the option to place orders via their app, save their favorites, and pay for food from anywhere, says
Follow the Role Model Brands to Secure Your Company's Future
Although retail omnichannel customer experience demands versatility and integration, it is important to remember that it goes back to giving customers a better, immersive experience. It isn't only about combining options, but also finding a way to increase brand value and reputation. If you need help in implementing omnichannel systems or processes, contact Veridian online today.
Veridian can help you realize your supply chain success. Fill out the contact information below in order to schedule a consultation call with one of our supply chain professionals.