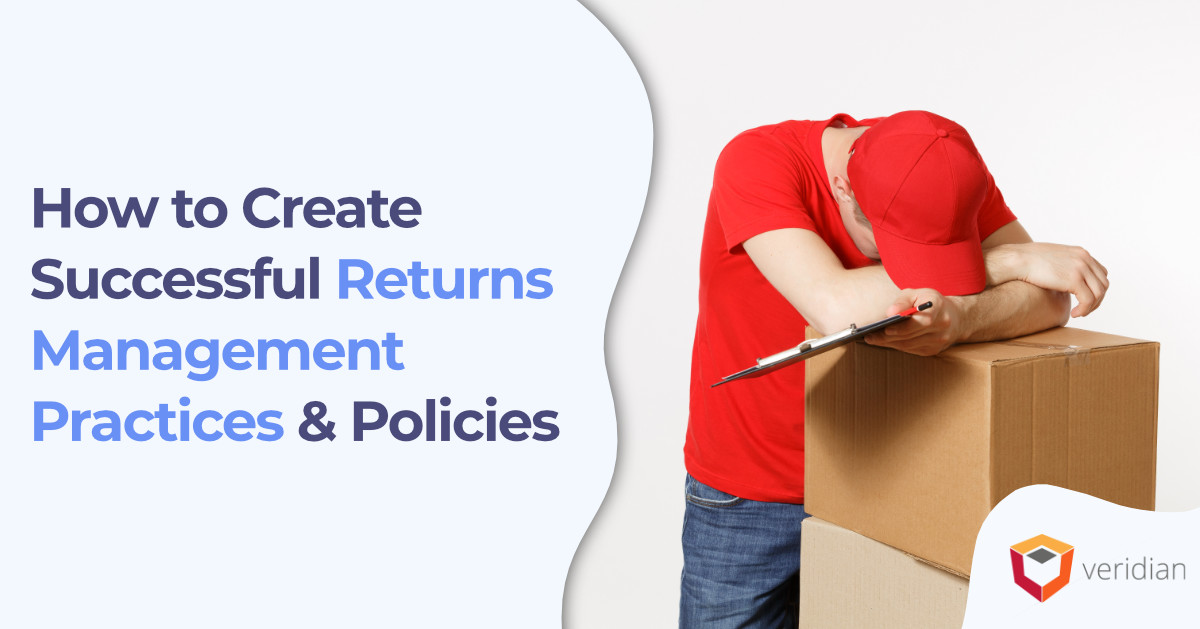 How to Create Successful Returns Management Practices & Policies
Returns are a vital part of the modern supply chain. According to Shopify, e-commerce returns have risen 94.8 percent over the last five years, and returns are expected to cost more than $550 billion per year by 2020. Retailers around the globe are working to create successful returns management practices to meet the demands of consumers, and today's supply chain leaders need to understand how to create successful returns strategies, including policies that align with e-commerce.
The Consequences of Poor Returns Management
Returns management is about much more than just giving consumers an option to return products. The right strategy can easily cost companies millions, and the costs of poor returns management are much higher for high-value items, such as electronics. With consumers increasingly demanding free shipping and an easy returns process, companies that fail to streamline returns face considerable risk. Consumers will turn to competitors for their purchases, even if it means paying a premium for free, easy returns policies. In other words, the policy itself impacts customer experiences and profitability.
Characteristics of a Successful Returns Management Policy and Strategy
A successful returns management policy must consider both in-store and online purchases that come back for return. In addition, not all returns are damaged, so products need re-shelving. Understanding inventory across your entire supply chain is crucial to avoiding overstocking due to returns, reports Chain Store Age. All policies should also leverage technology to reduce physical resources, i.e., "labor," necessary to manage returns. Ultimately, successful policies should be reasonable, create positive customer experiences, lower carrying costs, consider inventory levels, and evolve to meet the changing needs of your supply chain. In other words, your policies must rely on a single factor—real-time visibility into your supply chain processes.
Tips for Developing the Right Returns Management Strategy
There is not a set of rigid rules in developing returns policies and strategy for all organizations; the policy must align with the needs of your consumers and the business. However, those that follow a few tips can develop a successful policy. These include:
Understand return causes. Analytics provides a way to understand consumer behaviors. Also, analytics can help identify potentially abusive returns policies, such as lifetime returns policies. Of course, this is separate from warranties or craftsmanship guarantees. 
Determine channel-specific returns. Return rates in e-commerce are higher than brick-and-mortar stores. Knowing where returns originate is crucial to allocating enough resources to handle returns. 
Don't promise the moon and the stars. A lucrative returns policy attracts consumers, but it can lead to abuse and lost profitability. Make your returns policies realistic and comparable to your competitors. Also, do not over-extend yourself; if necessary, offer an extended returns period at a premium price during check-out. Walmart is a leading example of this, giving consumers the option to purchase more extended warranties and guarantees at the register and handling returns in-store.
Take advantage of technology, including automation. Warehouse automation and modern technology, including the Internet of Things, can streamline returns management, including processes for authorizing returns.
Consider outsourcing. Major companies, including FedEx, have launched returns management platforms for companies with high volume returns, notes PYMNTS. Outsourcing is an effective way to eliminate control and stress of returns management.
Put the Right Returns Management Practices to Work in Your Organization
Make sure your organization uses and follows the right best practices for returns management. If your current returns management practices contribute to lost customers, it is time for an overhaul or upgrades. Veridian can help with implementing new systems and processes to streamline returns management. Click the "Speak to an Expert" button to get started.